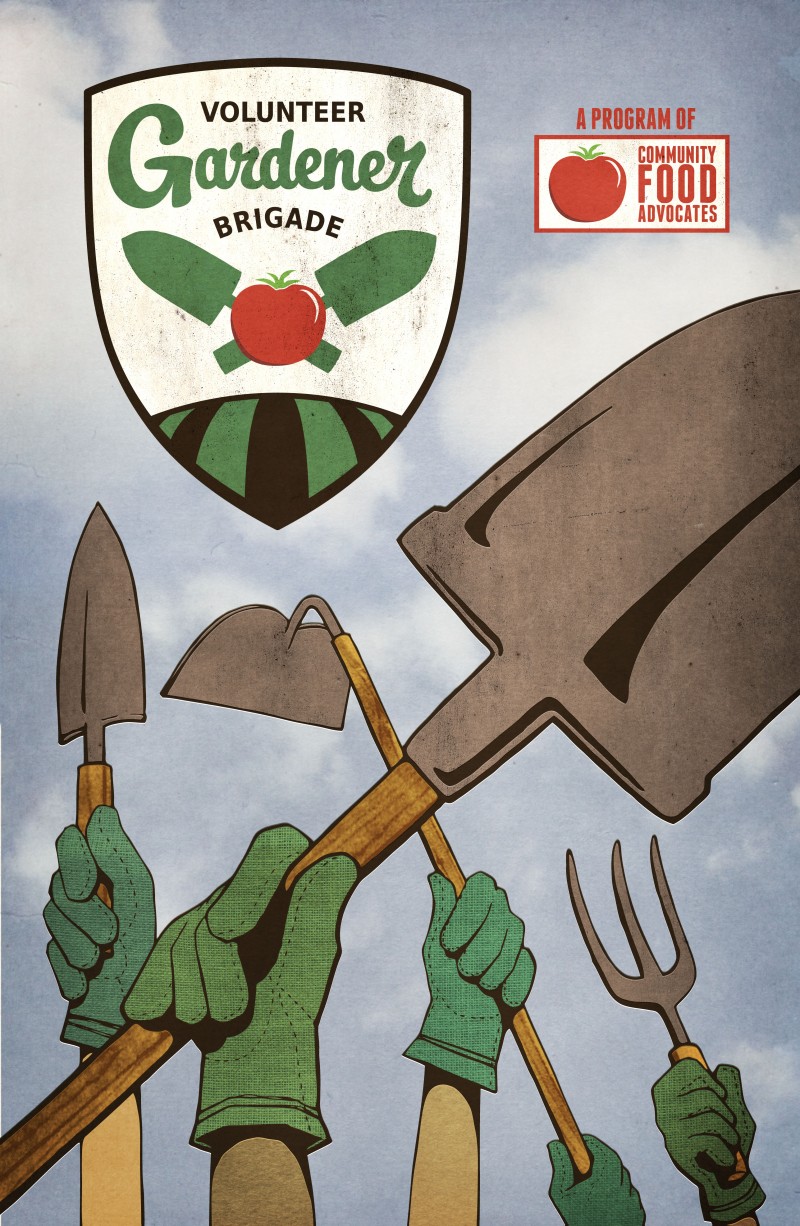 Volunteer Gardners Brigade
Community Food Advocates came to me with a request to promote a local sustainable food initiative, the Volunteer Gardners Brigade. They wanted both a branded bade-style logo, and an illustrated poster to help visualize and engage possible participants. They wanted the style and tone to resemble the old 'Victory Garden' posters on the WWII era. I started with the badge, and then sketched out a few possible poster designs. The design that was chosen was then fully developed and illustrated, colored and textured digitally.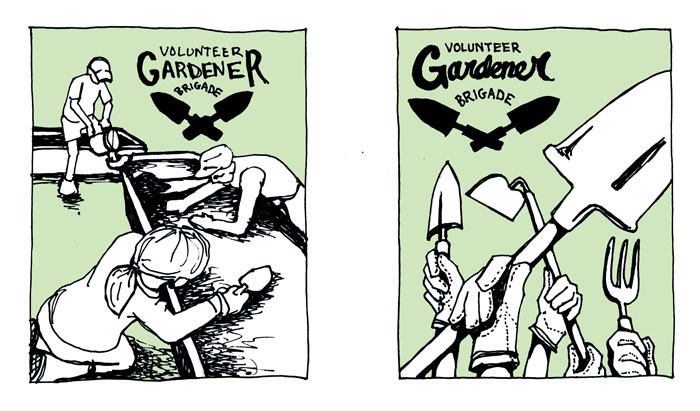 Initial sketches for poster concepts. The second concept was developed into the final design.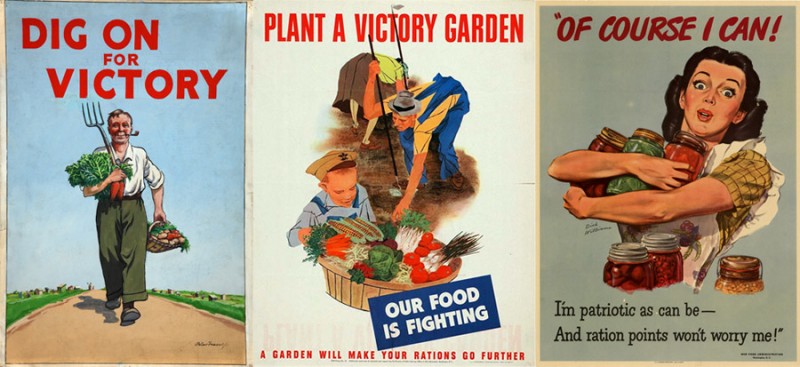 Vintage 'Victory Gardens' posters. Used as inspiration.